Wallpapering & Wallcoverings in Covent Garden, Islington, Canary Wharf, Chelsea
Here at Industry Decorators, we take great pride in all of the services that we offer to all the people of London, and we have many years of experience undertaking wallpapering and wallcovering projects. The beauty of wallpaper and wallcoverings is the range of colours and designs that you can get. No matter what theme you want a room to have, you can find the wallpaper or cover to perfectly compliment the rest of the decorations and furniture in your home.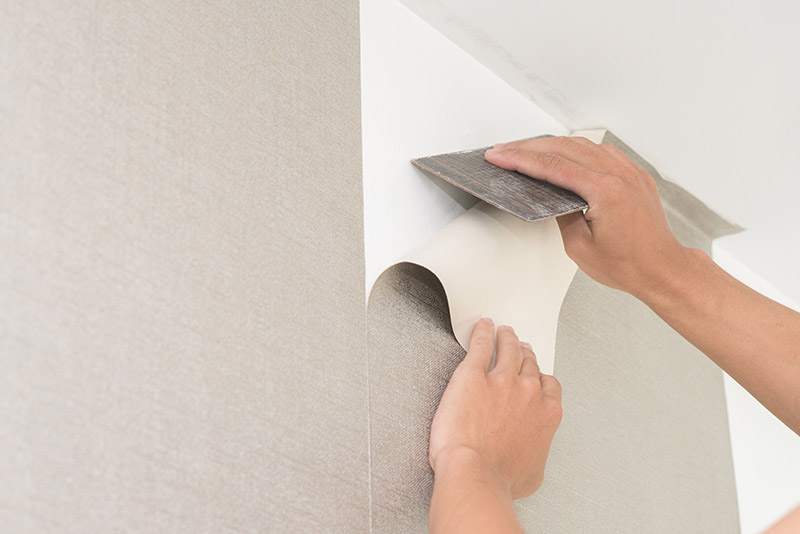 Wallpaper and wallcoverings are traditional decorating techniques that became particularly popular during the 18th century, however, there are plenty of examples of both of these techniques being used even earlier than this. As such, wallpapering and wallcoverings are a time-tested decorating technique.
When it comes to hanging some wallpaper or wallcoverings, there are several things that you need to consider. First of all, what is the theme of the room that is being decorated? Secondly, what type of room is it? For example, a room that will have a high level of moisture in it, such as a bathroom, will need a wallpaper that has damp resistant properties. Similarly, in areas where there will be a lot of traffic, you will need a wallpaper or wall cover that can handle regularly being rubbed against.
Whatever wallpaper or wallcoverings you are looking to have hung, Industry Decorators have the experience and the expertise to complete any decorating project in your home in London. For more information on the services that we offer, give us a call today on 02035927953, or send us a message through our contact page.