Mould Remediation in Covent Garden, Islington, Canary Wharf, Chelsea
Industry Decorators understands how dangerous mould can be. It doesn't matter if its black spots on your shower or dark fuzzy patches on your walls, because whatever type of mould it is, it will be harmful to your health, especially to people with respiratory problems.
Mould can affect a variety of aspects of your health including your respiratory system, your skin, nose, throat and eyes.
If you come across mould or suspect you have mould within your property, then don't hesitate to get in contact with Industry Decorators today for any mould remediation services in London.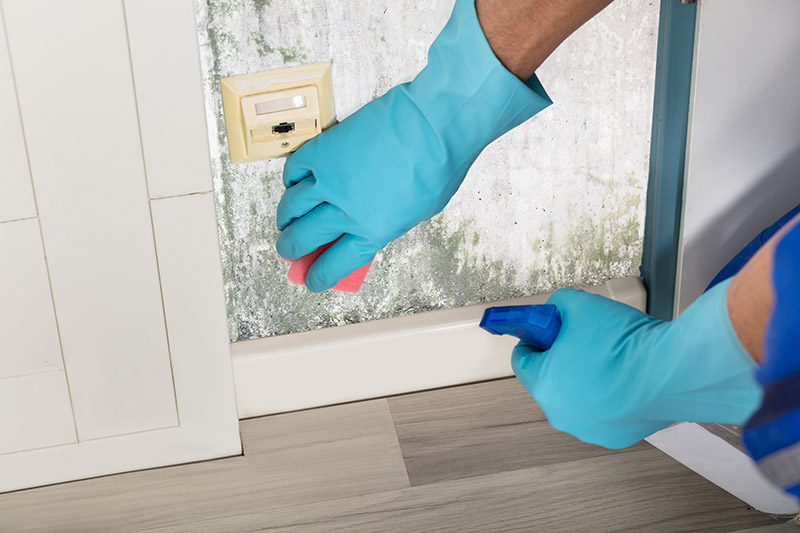 How to Identify Mould
Blackened areas or spots - Typically in bathrooms, you will find black mould build ups on your shower curtains and tiles. If you think you have mould, put a few drops of bleach on the suspect area and if it turns white after a short period it is mould.
Smell - Another way to notice mould is the smell. If you walk into a room and there is a musty odour, that's usually an indication of mould. You are best checking for wet areas within that room; damp carpets, damp walls, wet wood and any other moist areas.
If you have a suspicion that you may have mould within your property, it is best to get in touch right away, for your health and home. If mould isn't caught early on, it can cause severe damage to your body and your property. Industry Decorators have many years of experience in mould remediation. Even after you have cleaned off any mould you can still be left with the smell and possibly even some spores. At Industry Decorators, we will make sure the surface and room looks and smells beautiful again.
If you would like any mould remediation work completed in London, then contact Industry Decorators today on 02071014239, or send us a message through our contact page.