Spray Applied Finishes in Covent Garden, Islington, Canary Wharf, Chelsea
Spray applied finishes is a brilliant way of painting any large surface, and is an easier and more accurate way to finish a material compared to the standard brush method. The biggest difference between the two methods is that with spray applied finishes there are no brush marks, leaving an excellent, smooth finish. Spray applied finishes are more durable and provide any surface with an even coating.
Preparation is a vital process of the spray applied finish; this requires edge banding and sanding. We have all the latest equipment to prepare a surface before using the spray paint, once all prepared we can then apply the primers or lacquers.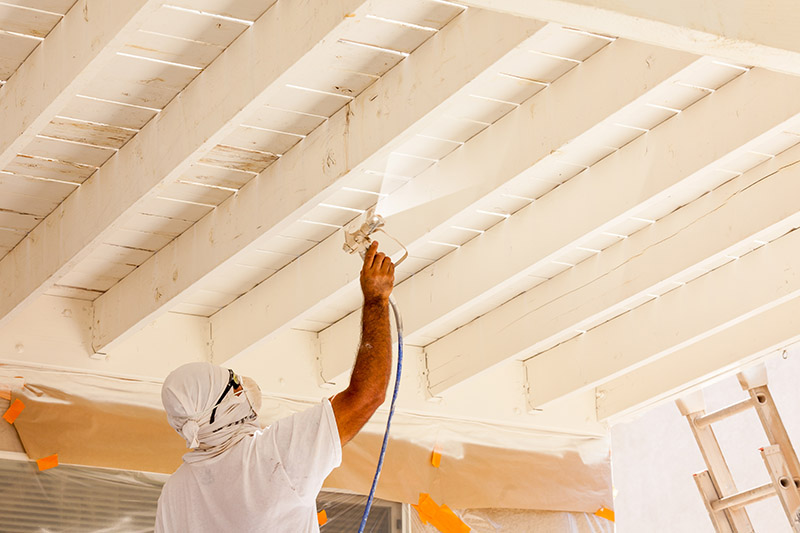 There are many benefits in choosing a spray applied finish to standard brushwork.
Speed - You can spray a lot faster than you can brush!
Safer - Especially when working at heights, it has been proven that spraying is a lot safer.
Waste - There is less waste using spray applied finishes.
Quality - The finish is so much better than standard brush painting.
At Industry Decorators, always make sure that our work is finished to a high standard; all our work is completed to your specifications. Our clients are our main priority and making sure they are delighted with the work that we do is very important to us.
If you would like any surface or material spray applied finished in London, then please get in touch today with Industry Decorators on 02071014239 or visit our contact page for more information.